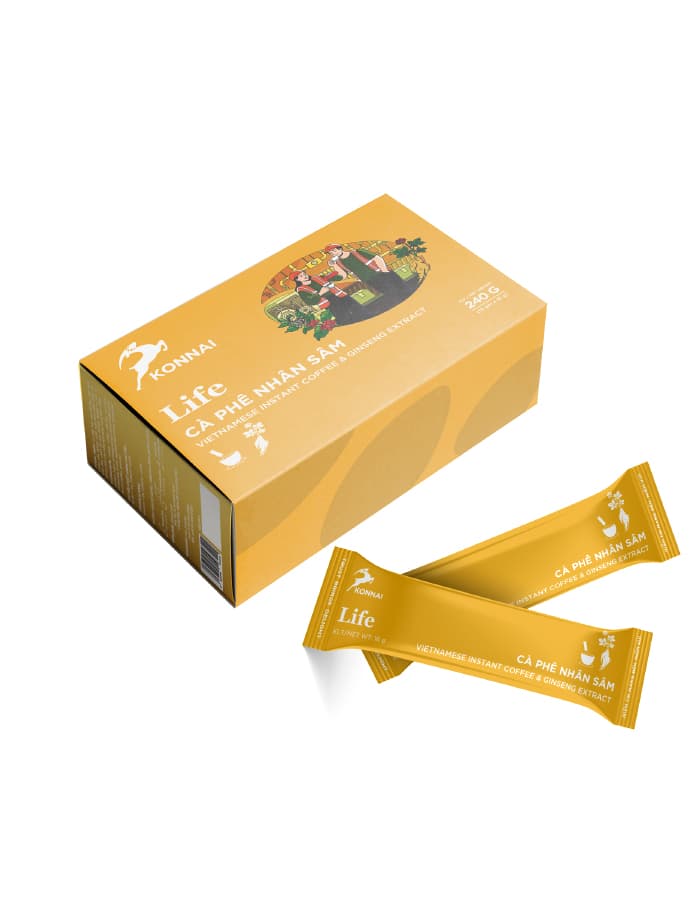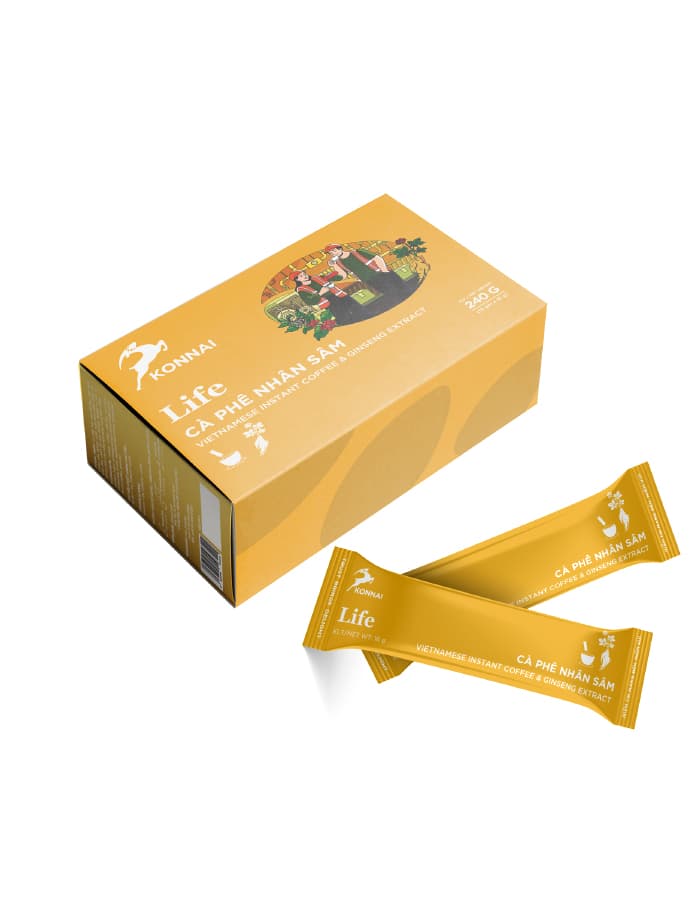 LIFE – GINSENG COFFEE
Ginseng Coffee "Life" delivers vitality in a cup. For hundreds of years Ginseng has been known to help improve memory, fight stress, slow down the aging process, strengthen the immune system, increase resistance to disease, and to foster a good night's sleep. Enjoy "Life" because you deserve to live young and well.
VIETNAMESE INSTANT COFFEE
Ingredients:
Non-dairy creamer, instant coffee (10.5%), ginseng extract, iodized salt, sugar, acidity regulator 500(ii), food flavoring (coffee, ginseng).
Net Weight: 240g (15 sticks x 16g)