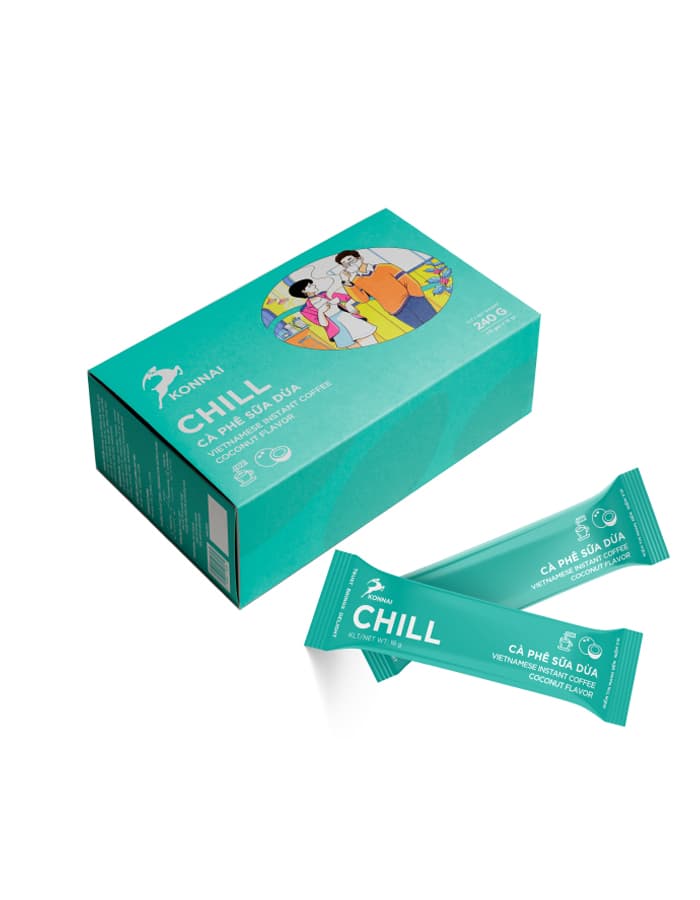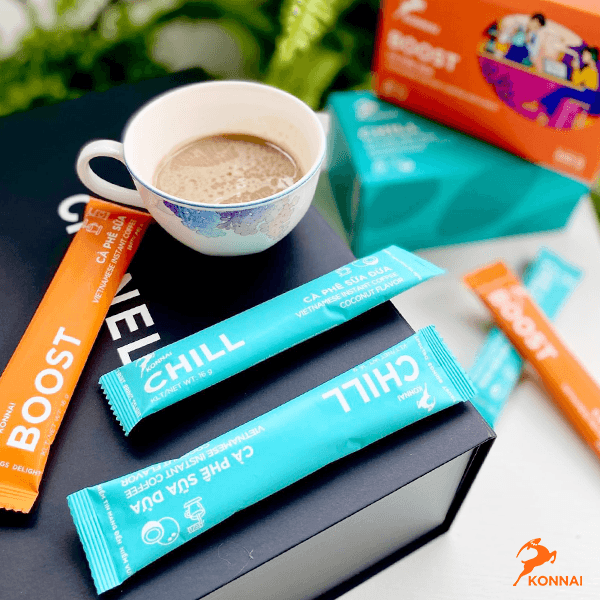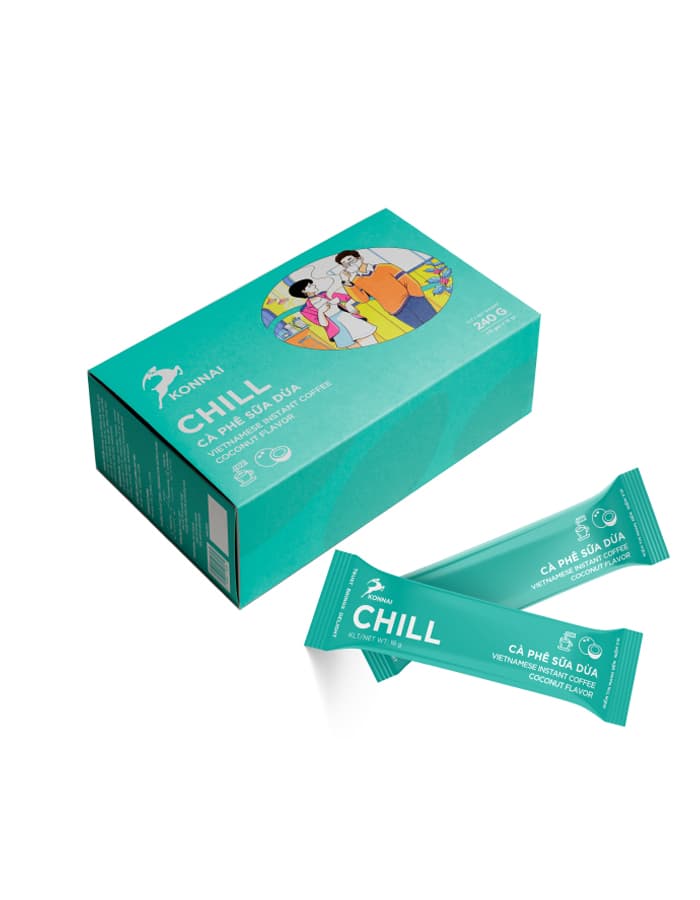 CHILL – COCONUT MILK COFFEE
Coconut milk coffee "Chill" brings on a mellow and pleasant feeling. The aroma of coffee combined with the rich flavor of coconut fosters comforting and relaxing emotions, almost as if relaxing under island coconut trees, listening to the sound of the ocean waves. Let yourself "chill" and enjoy beautiful moments of life.
VIETNAMESE INSTANT COFFEE COCONUT FLAVOR
Ingredients: Non-dairy creamer, coconut milk powder (7.5%), instant coffee (6 %), iodized salt, sugar, acidity regulator 500(ii), food flavoring (coffee) , coconut, milk).
Net Weight: 240 G (15 sticks x 16g)