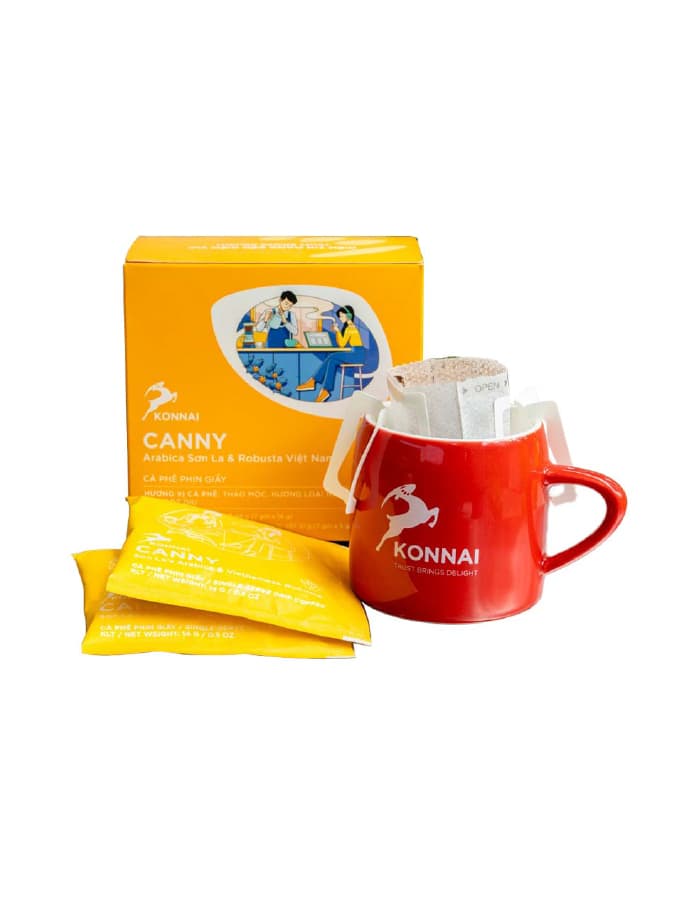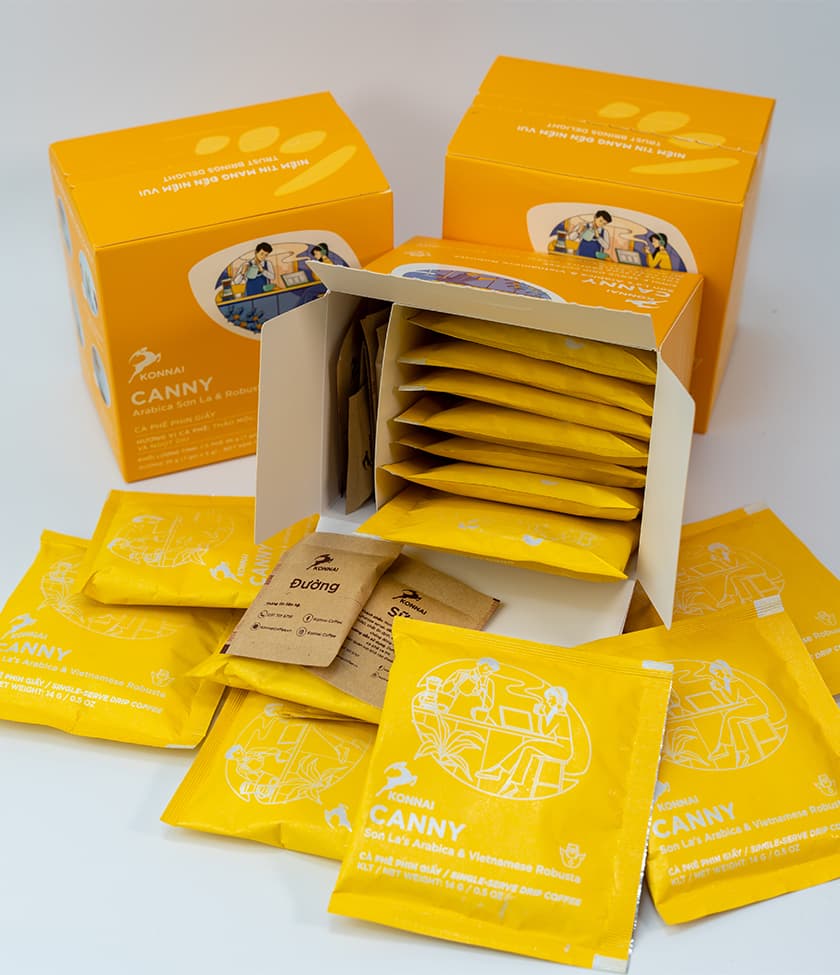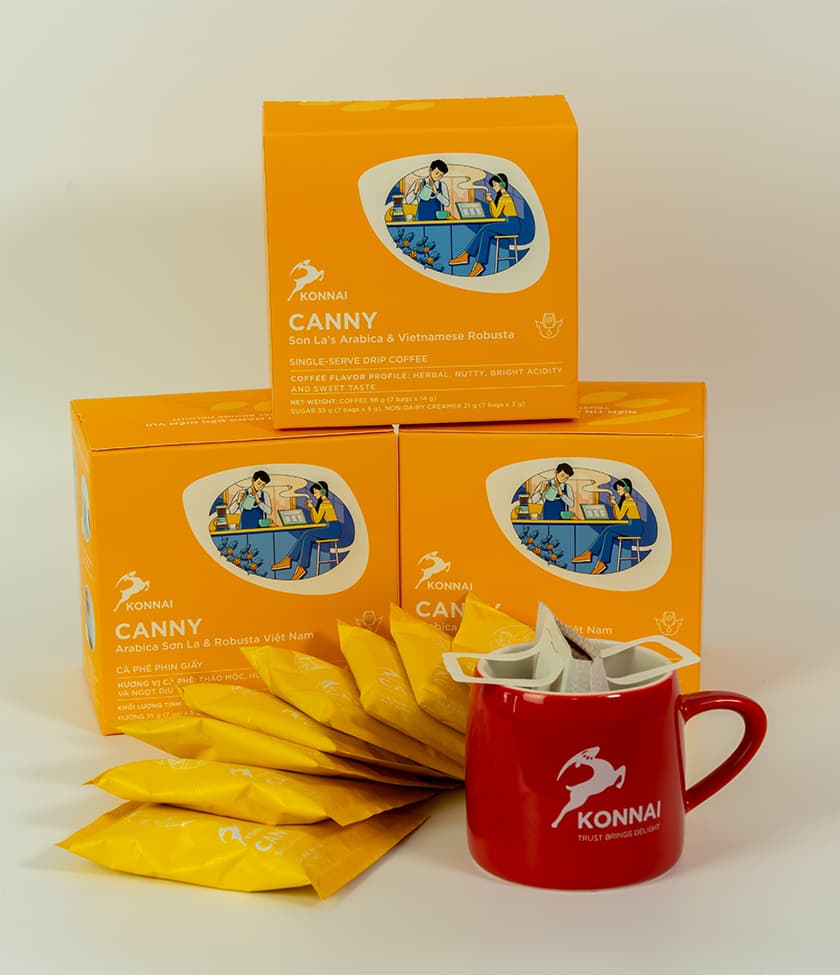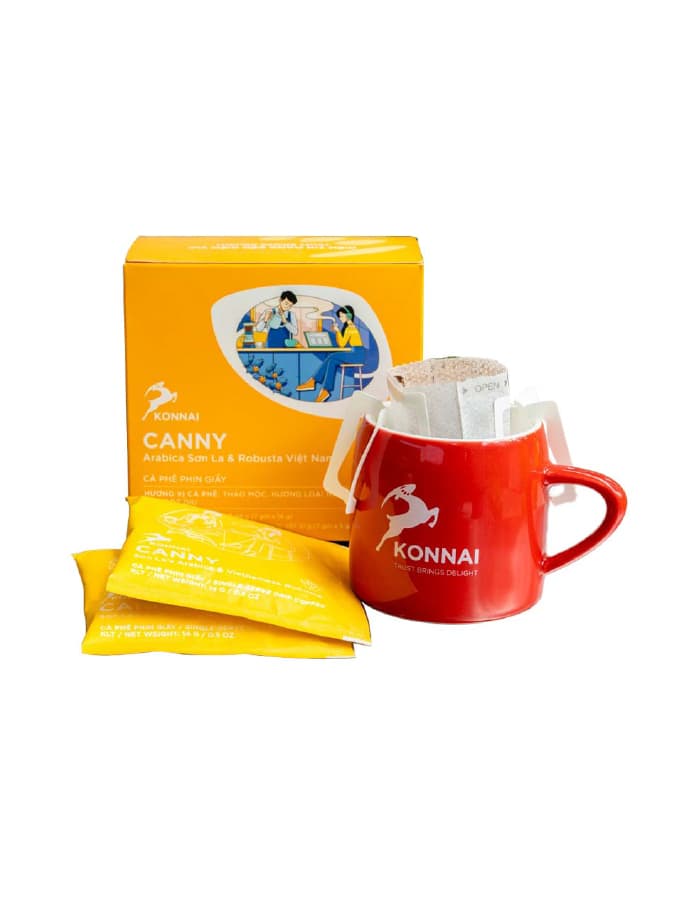 Canny – Son La's Arabica & Robusta Vietnam
"Canny" represents the combination of flexibility, intelligence, alertness and creativity by precisely blending Arabica and Robusta coffees. . The best characteristics of both types of beans bring about sublime emotions. "Canny" is balanced in aroma, flavor, acidity and has a long sweet aftertaste.
COFFEE FLAVOR: Herbal, nutty, bright acidity and sweet aftertaste
"Drip bag coffee" brings great taste, is simple and convenient to make coffee for everyone, anytime, anywhere.
The drip bag used by Konnai is a new generation drip bag which is produced in Japan and certified environmentally friendly. With high paper ratio, non-woven technology and controlled dispensing, the flow rate ensures optimal extraction of the drip bag, resulting in a rich cup of coffee, preserving the authentic flavor of coffee.
When you want to enjoy coffee, the preparation is much simpler thanks to this drip bag coffee product. Wherever you are, whatever you do, carry Konnai "Drip Bag Coffee" with you wherever you go.
Net Weight:
. Coffee 98 g (7 packs x 14 g)
. Sugar 35 g (7 packs x 5 g)
. Vegetable cream powder 21 g (7 packs x 3 g)