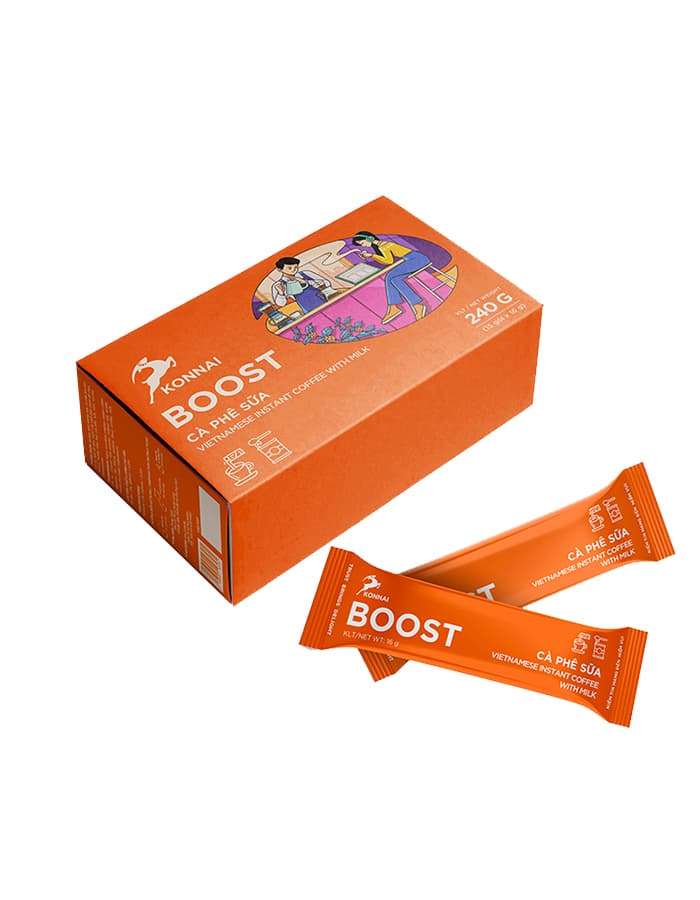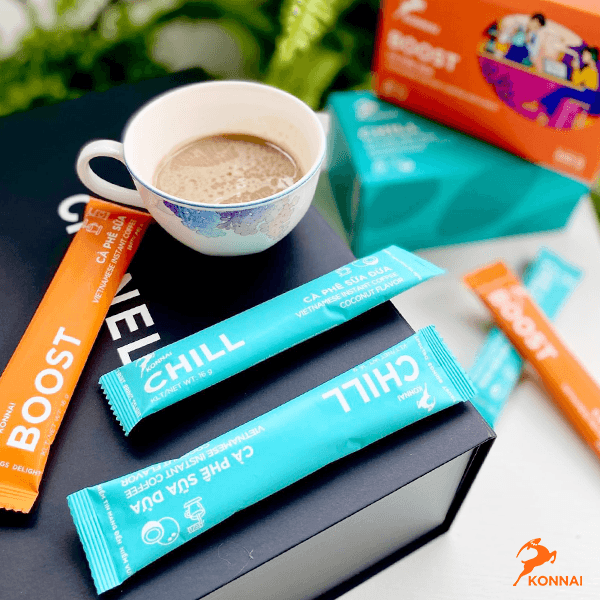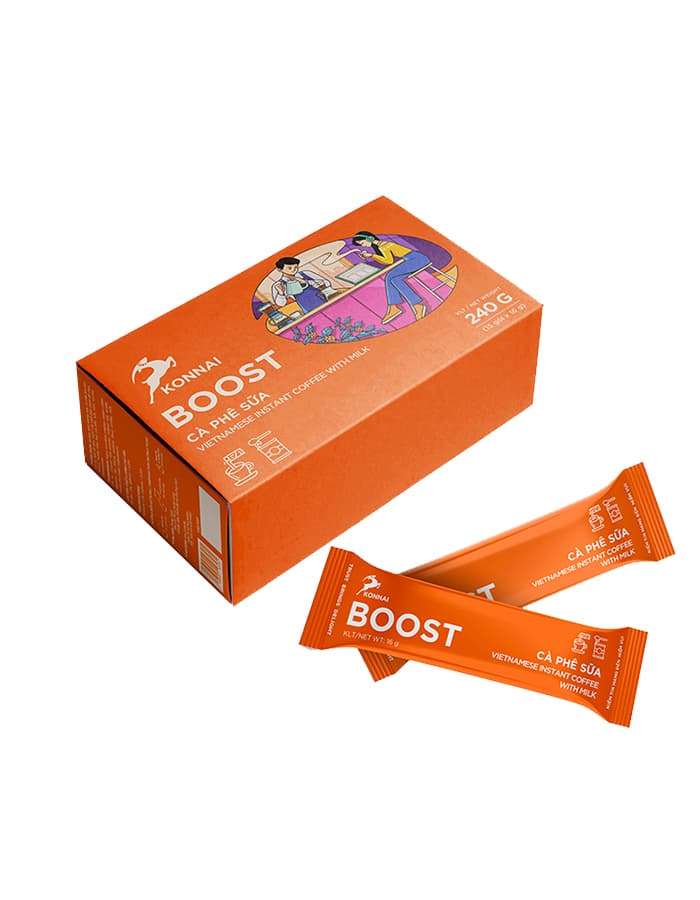 BOOST – MILK COFFEE
The instant coffee "Boost" is a source of energy, revitalization, and motivation. The taste of milk coffee has an inviting coffee aroma, creating a feeling of sublimation, strength, and clarity. A morning cup of "Boost" makes for your best alert, enthusiastic, and energetic self.
VIETNAMESE INSTANT COFFEE
Ingredients: Non-dairy creamer powder, instant coffee (14 %), coconut milk powder, iodized salt, sugar, acidity regulator 500(ii), food flavoring (coffee, milk, vanilla, chocolate).
Net Weight: 240g (15 sticks x 16g)